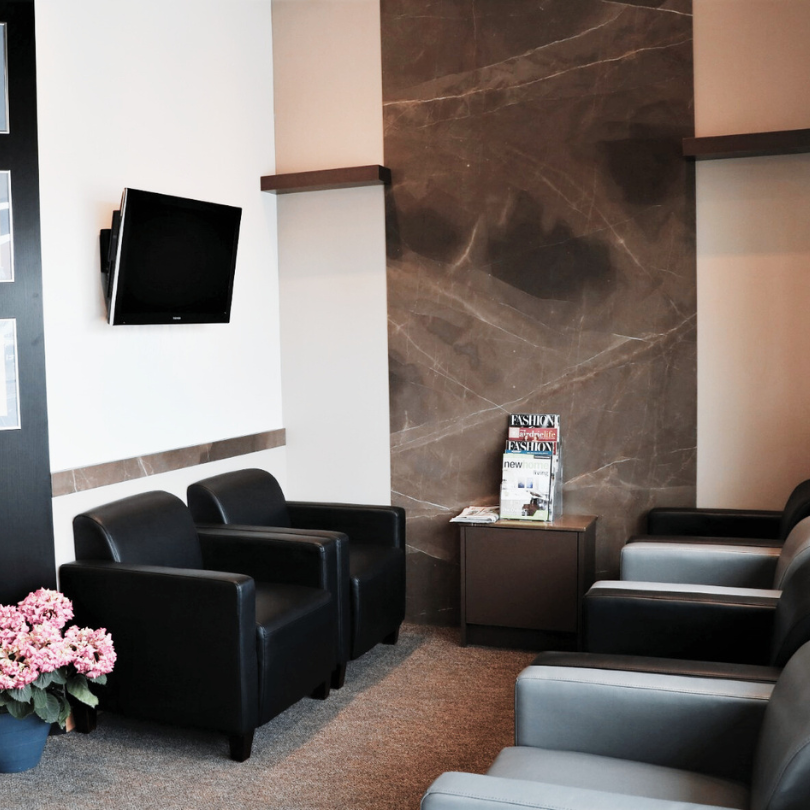 Kingsview Dental is committed to ensuring your lifelong oral health, so you can enjoy a vibrant smile as a natural outcome. We're all about taking care of your dental health with efficient, effective, and comprehensive services, while prioritizing patient care and comfort. You can find us conveniently located at Kingsview Market in Airdrie SE.
Under the leadership of Dr. Patel, our highly skilled and knowledgeable professionals are dedicated to your well-being. Not only do they have extensive experience and expertise in dentistry, but they genuinely care about our patients. They're gentle, considerate, and attentive to any concerns or anxieties you may have. We understand that dental visits can be intimidating, so we strive to create a warm and comfortable environment for everyone who walks through our doors.
Our friendly staff members are always ready to assist you, whether you have questions, concerns, or require dental treatment. We encourage you to visit our practice and experience our personalized approach to dental care. Your dental health is our top priority, and we're committed to delivering exceptional care with compassion and expertise.
Dr. Patel successfully completed her Bachelor of Dental Surgery in 1998 from the Government Dental College & Hospital in India. She worked as a dentist in India for 6 years. Dr. Patel came to Canada in November 2004 with her husband and four year old son. To gain firsthand experience in the dental field in this part of the world Dr. Patel wrote her dental assisting challenge exam and started working as a dental assistant. To further her education and career she took a 2 year dental hygiene program at Toronto College of Dental Hygiene and Auxiliaries and got her dental hygiene diploma, with high honors, in 2007.
After working as a dental hygienist for 4 years Dr. Patel joined the dentistry qualifying programme at Dalhousie University Halifax in 2012. While attending dentistry school at Halifax Dr. Patel successfully completed the equivalency process for foreign trained dentist in July 2012. Dr. Patel's dental philosophy is aimed towards prevention and patient education. She believes in conservative and long lasting dentistry and looking after the best interests of her patients.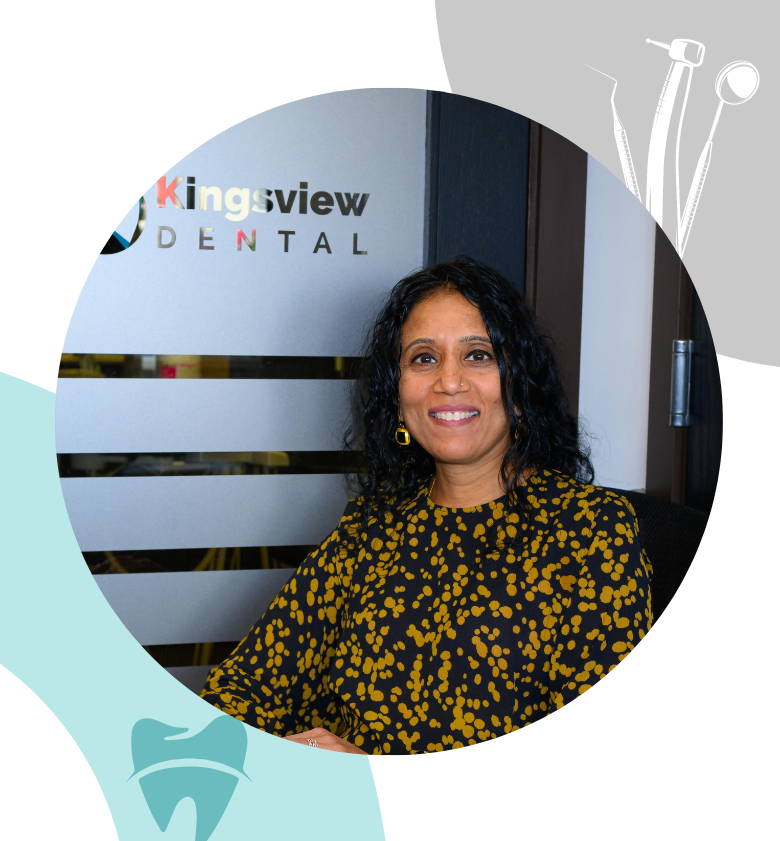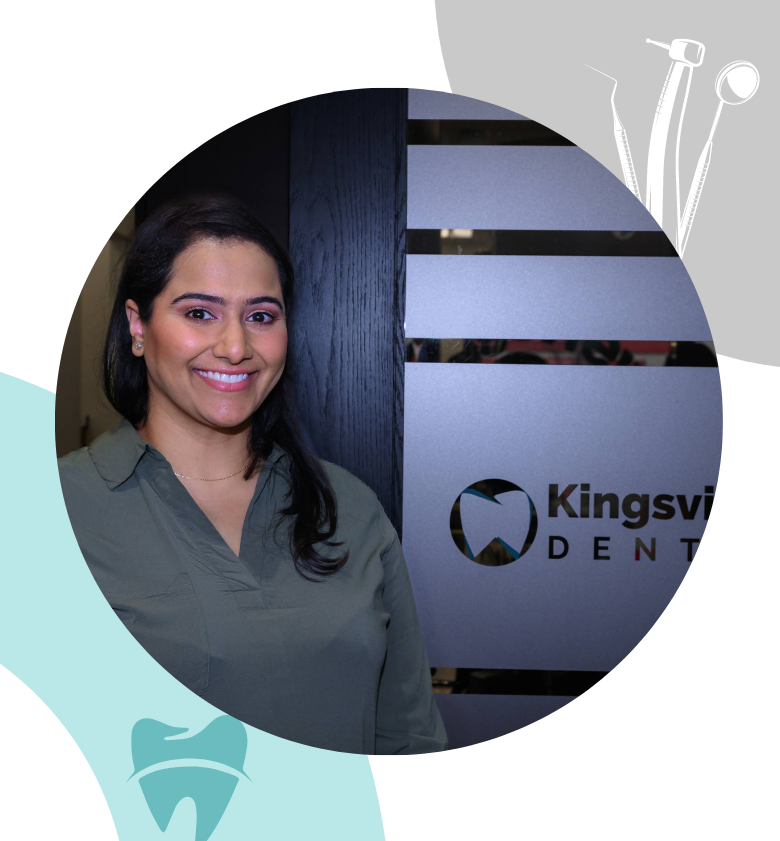 Dr. Saran began her graduate studies in Calgary, where she was raised, attending U of C to complete her bachelors of science degree. She then stepped into dentistry overseas where she obtained her bachelor of Dental Surgery from Manipal University. Following her return, Dr. Saran, earned her doctorate of dental surgery from the University of Toronto faculty of Dentistry. She has recently moved back to Calgary, and is excited to be back home.
Dr. Saran has a passion for dentistry and aims is to provide comprehensive, and patient focused dentistry. She enjoys getting to know her patients and taking time to carefully explain available options and answer any questions that may arise.
When away from the office, Dr. Saran enjoys swimming and spending time with family and friends.
Dr.Richa Bhatnagar has attained her Doctor of Dental Surgery degree from the University of Alberta. Her journey in dentistry was started in India where she was born and raised. She has also earned Bachelor of Dental Surgery degree from India, where she worked in both private and public dental clinics. She believes the shortest distance between two people is "a smile".
Dr.Richa priority is to provide personalized, comfortable, enjoyable and anxiety-free dental care. Her practice philosophy is to provide comprehensive care, educating and providing her patients with all the treatment options so that they can make an informed decision regarding their dental health. She strongly believes in preventive dentistry and likes to spend time to educate her patients. At each appointment, she devotes her time carefully listening to your concerns and answering any questions you may have.
Outside of her practice, she enjoy spending time with her amazing husband and daughter Anaaya. She is also a avid reader & loves traveling to new places and experiencing new cultures.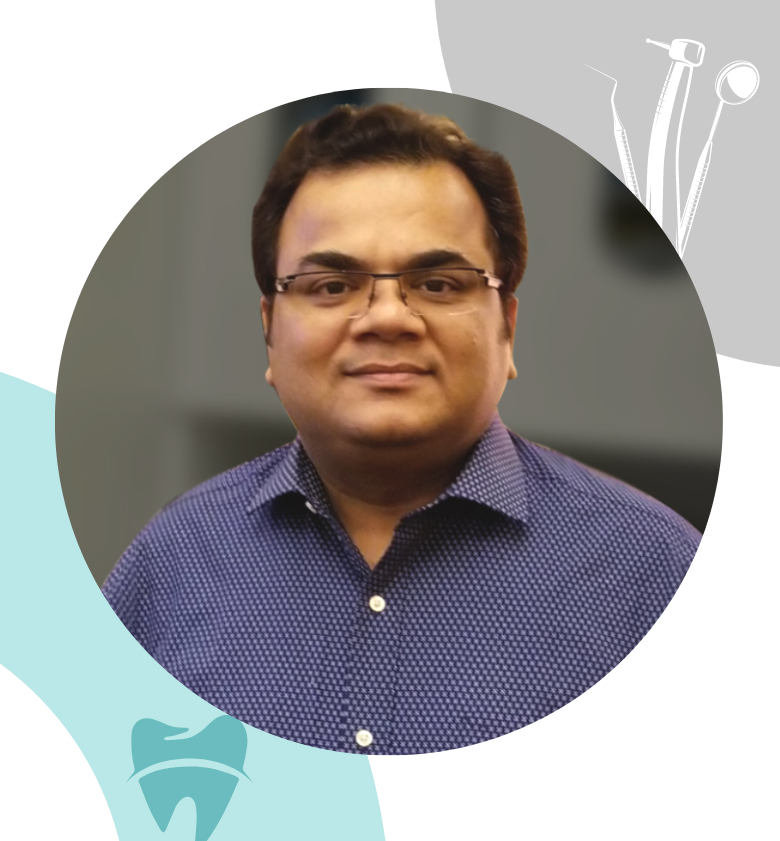 Registered Dental Hygienist
Akhtar has been practicing Dental Hygiene in Alberta since 2013. He completed his Bachelor of Dental Surgery Degree in 2002 from Dhaka Dental College & Hospital of the University of Dhaka in Bangladesh. He also successfully completed the Doctor of Philosophy in Dental Science, and graduated from the Tokyo Medical and Dental University in 2007 at Tokyo, Japan. Apart from being a superlative, successful dental hygienist, he has also been a part of the Faculty of Dentistry of International Islamic University of Malaysia from 2007 to 2010.
In 2012, he graduated in Dental Hygiene from the Oxford College in Toronto. He is an advocate for continuing education. A favourite with his patients, he focusses at creating positive experiences in the dental chair. He also strives in developing open and honest relationships with all of his patients and takes pride in providing them with the highest standard of care they deserve. He enjoys spending time with his family and friends and travelling as much as possible.
Registered Dental Hygienist
When Jasdeep was younger, she always enjoyed going to the dentist, where she realized that she has a passion to work in the dental field. She decided to pursue her interest in the dental field and moved to Ontario from Calgary, where she attended Canadian Academy of Dental Health and Community Sciences and achieved her diploma in dental hygiene. After graduating, she relocated back to Calgary to start her career and be with family.
Jasdeep aims to provide a comfortable and relaxing environment for all patients and treat them as family, providing high quality care care. She strives to educate and help patients achieve their optimum oral health.
In her spare time, she enjoys cooking, trying out new restaurants and travelling.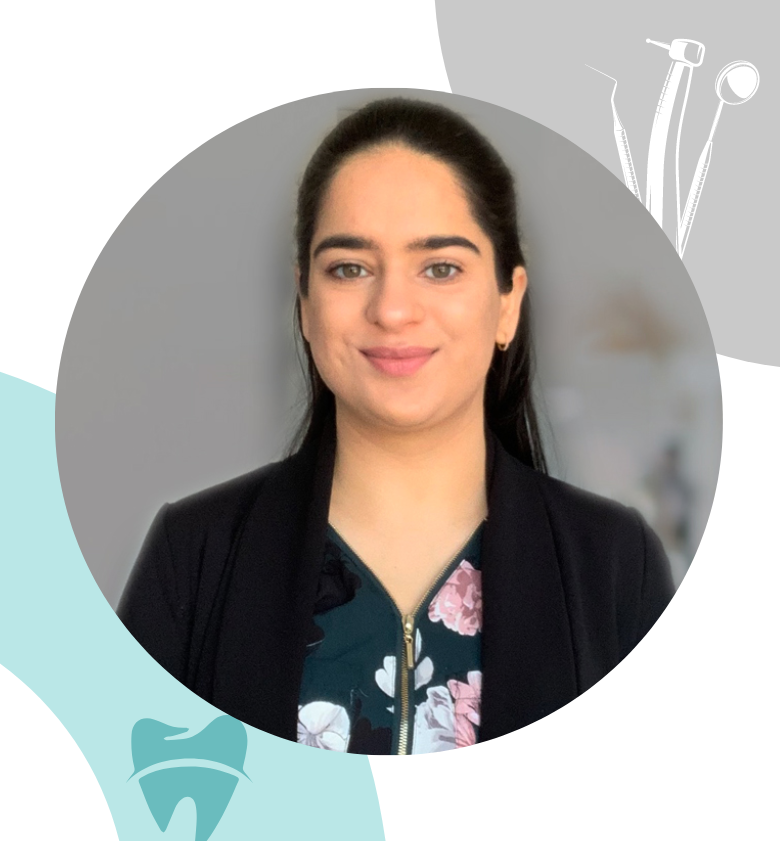 Neel Patel, has been the office manager for Kingsview Dental since 2020. After completing her Post Graduation Diploma in Business Management from St. Claire Institute of Arts and Technology from Windsor, Ontario, she joined the Kingsview Team in 2019. It has been an adventure ever since, to be a part of this amazing team especially coming from a non dental background.
Every day, Neel Patel enthusiastically learns and takes immense pride in her work, striving to make Kingsview Dental an exceptional place for patients. She has a deep passion for what she does and is determined to continue helping more and more patients by providing outstanding services. Neel firmly believes in the strength of her amazing team and is confident that they will never disappoint you.
Outside of work, Neel enjoys exploring her interests in cooking, traveling, trying out new restaurants, and cherishing moments spent with family and friends.

Visit our Clinic. We're looking forward to seeing you!
1800 Market St #111, Airdrie, AB T4A 0K9, Canada